Admin account cum marketing
Requirements
*Responsible for proper filing and housekeeping of accounting records.
*To handle basic accounting works
*Ability to multi task
*Able to use UBS SYSTEM
*Ability to work independently and be self-directed
*Ability to travel up to 75% of the time
*Superior written, verbal, and interpersonal communication
*Ability to speak comfortably and confidently publicly
*Ability to work effectively on global and virtual teams
*An upbeat, positive and professional attitude
*Proficiency in Microsoft Office/Excel/Powerpoint
*Minimum SPM/STPM or Diploma in any field of study
*Working time : 9.00am - 6.00pm (Monday - Friday)
Possess Primary / Secondary School / SPM / "O" Level, Diploma, Advanced / Higher / Graduate Diploma / Degree, in in any field of study
Job Info:
Salary Range: RM 1 200 - RM 1 400 per month
Job Type: Executive
Contract Type: Full-time
Experience Level: < 1 year
Category: Admin/Data Entry | Sales | Marketing/PR/Designers
Language Skill: English | Bahasa Malaysia
Gender Preferred: Female Only
Own Transport: Car/Van
Other Benefit: -
Job Location: Selangor (Kelana Jaya)
Minimum Education Required: Possess Primary / Secondary School / SPM / "O" Level, Diploma, Advanced / Higher / Graduate Diploma / Degree, in in any field of study
Nationality Preferred: Malaysians Only
Application Deadline: 31 Dec 2017
Email Address to Receive Resumes: nadia@mycomedic.com.my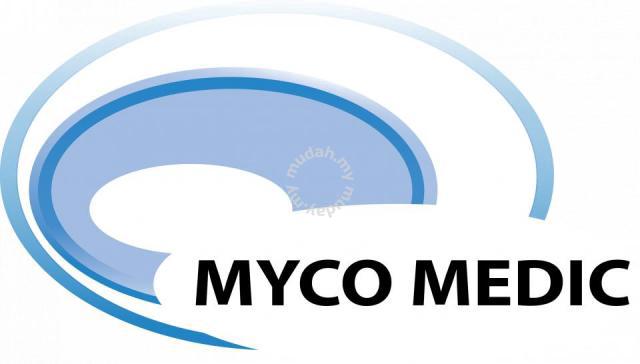 About Us:
Myco Medic Sdn Bhd
(Company)
1-10 employees
Myco Medic Sdn Bhd was founded by individual with vast experience in both medical devices and engineering industry and management skills way back in 2010. Although it was started with a modest amount of capital but today Myco Medic is growing fast in every aspect in order to meet the demand of the fast growing healthcare industry
www.mycomedic.com.my
How to Reach Us
:
Click
here
to email advertiser
Advertiser's Store:
MYCO MEDIC SDN BHD (964551m)
Mudah.my does not accept responsibility for the advertised item. Report Ad. Commercial-SMS prohibited.