Mekanik Foreman automotive
we are recondition automatic transmission company
which was established since 2006 and we are
expanding fast...now we are hiring

high basic and commission,provide epf and
socso,company hostel,anual leave,mc leave and
yearly bonus provided
still wait do call us now for interview
Kami memerlukan foreman yang -

* Mahir dalam membaikpulih kenderaan
* Rajin dan menepati waktu
* Kerja yang teliti,kemas & berkualiti
* Boleh bekerja lebih masa
* Rajin,berdisiplin,bertanggungjawab dan boleh menerima arahan dari pihak penyelia

Lokasi Kerja: Semenyih
Hari Bekerja: 6 hari bekerja (Isnin - Sabtu)

Terbuka untuk lelaki ( 20-40 tahun sahaja )
* Gaji pokok: RM1200-RM1800 Bergantung kepada pengalaman
* Bonus tahunan
* Cuti Sakit dan Cuti Tahunan
* KWSP & PERKESO
* Elaun perubatan
* Komision bulanan

Sesiapa yang berminat, sila hubungi:-
03-87254250 / 012-3896062 (Mr Ken Lee)
OTX RECOND AUTO PART
NO 11 ,JALAN PERINDUSTRIAN SIS 2,
KAWASAN PERINDUSTRIAN SIS 228,
43700 BERANANG SELANGOR
Min SPM
Job Info:
Salary Range: RM 1 200 - RM 1 800 per month
Job Type: Executive
Contract Type: Full-time
Experience Level: 1-3 years
Category: Engineering | Cars/Vehicles-Related | Others
Language Skill: Others
Gender Preferred: Male Only
Own Transport: None
Other Benefit: -
Job Location: Selangor (Semenyih)
Minimum Education Required: Min SPM
Nationality Preferred: All Nationalities
Application Deadline: 30 Dec 2017
Email Address to Receive Resumes: otx_motorsport@yahoo.com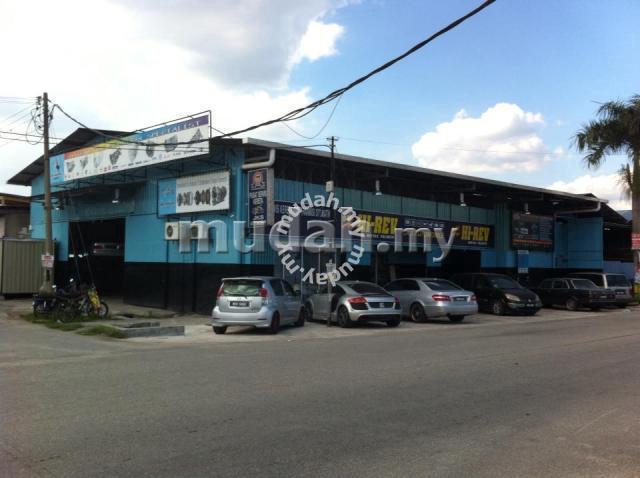 About Us:
orthodox motorsport sdn bhd
(Recruitment Agency)
20-50 employees
Automatic Gearbox And Torque Converter Specialist All car Model We are Automatic gearbox and Torque Converter specialist for local,continental , european ,japannese and all kind off car model ,we provide refurbishing , recondition , overhaul for gearbox and Torque Converter at reasonable price.We do provide free diagnostic check and quatation to customer.We know how vital your car is to your everyday life. It transports you where you need to be, gives you freedom and mobility, and, on some level, represents an extension of who you are. To keep your vehicle running properly and to ensure the safety of you and your passengers, it is crucial that you bring your car in for routine maintenance. Don??t trust the care of your vehicle to amateurs. Bring it in to JKS Auto Transmission & Complete Auto Repair for quality repairs you can trust.Our technician will give our customers and Dealers the best service in town. FREE DIAGNOSTIC - FREE TOWING W/ TRANSMISSION REBUILT(50KM)T&C APPLY - WE HONOR ALL EXTENDED WARRANTIES >>> STANDARD 3 MTH TO 1 YEAR WARRANTY ON ALL REBUILT TRANSMISSIONS
www.facebook.com/jksauto2007
How to Reach Us
:
Click
here
to email advertiser
Advertiser's Store:
OTX Recond Auto Part (1111745)
Mudah.my does not accept responsibility for the advertised item. Report Ad. Commercial-SMS prohibited.